Finally! With a delay of one week (sorry again) we have launched our latest update. We've been busy with creating an improved, more detailed and failsafe tutorial. However, we've not managed to finish it completely, there are some more steps we'd like to add to towards the next update. Other than that we've improved several aspects, including more special attacks and a general improvement of the combat tuning. Oh, and there are pendulums in the game now which are new special items that will help you to find specific locations, even 'hidden' ones more easily..
Check out the update video here:
https://www.youtube.com/watch?v=YnwoZ0O ... e=youtu.be
As usual, thanks a lot for your support and have fun with our latest version!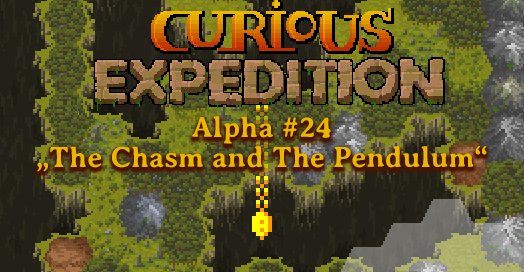 Detailed Changelog:
Added a new tutorial


Completely reworked the old tutorial
The new tutorial now is more fail-safe and guided
The tutorial now includes a basic combat description
We'll extend the tutorial further in the next update

Harbor improvements


You can re-enter the harbor shop now
Fame/funds are shown at all times in harbor
Failed quests give negative fame

UI updates


The maximum/current party count is shown when recruiting units
The party side bar is hidden during events now, allowing to see more of the event image
You can inspect character boxes in events directly now
Trimmed character boxes size and don't show description text anymore

New events


New resting events
New mysterious dowsing item
New totem stick item
New sickness
New secret locations

World


Added new preview images to the world map
Tuned neigbhors of locations to make patterns more recognizable
Tuned biomes

Combat


Enemies now have different length for how long they seek the player
Added small delay between aggroing enemy and their first movement
Added new buff effects to various attacks
Retuned enemy dice with aim to nerf head butt attack a bit

Misc


Dice are not auto-rolled again when they were pinned before
Doing the initial missionary quest now also gives +2 standing
Automatically stop traveling when traveling into deadly terrain

Bug fixes


Fixed Mac performance issues
Fixed stuck when dismissing units during travel
Fixed aborting resting before spending one day
Fixed empty diary with infected units
Fixed crash when restoring save game
Fixed collection items were not saved properly when stored in ship
Fixed fire works item not working correctly
Fixed some typos